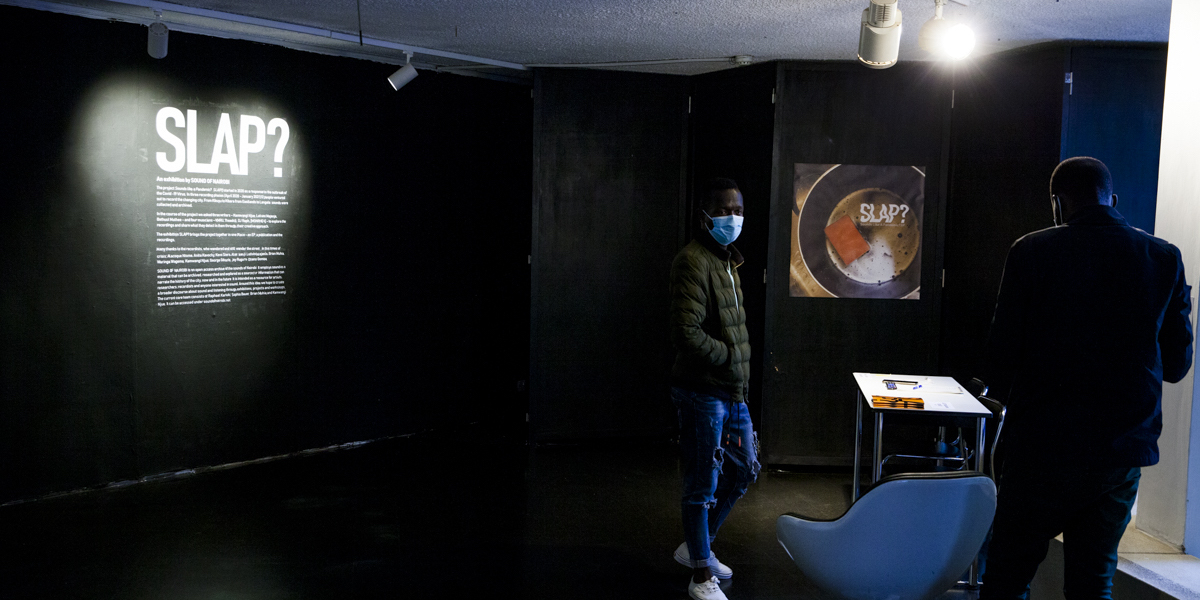 An eventful mid-year had us all in need of a break, and it's likely to be a quiet last quarter (touch wood) of 2021. For now, we resume with the blog with a quick look to the main undertakings of the past few months. One marks the wrap-up of a year-long intervention, the other marks the start of another.
SLAP? – A "conclusion" of some sort
The Sounds Like A Pandemic? project concluded with an exhibition held as part of the Jiji ni ya Who? – Festival  jointly organized by the Goethe Institute Nairobi and the Alliance Française de Nairobi. The project sought to "explore the relationship between the city inhabitants and their physical and social environment" and also featured the Moving in Nairobi exhibition by the Civic Data Design Lab/MIT. For our exhibition we set up a space where people could listen to the SLAP? EP of soundscape compositions and read the book of the same title. In case you missed it, here's more information to SLAP?.
Remember to check out the EP over here.
Ear Maps – A "beginning" of some sort
On the final weekend of Jiji Ni Ya Who-Festival we tested an idea that we hope to develop into an integral part of the SON project, code-named "Ear Maps." For this, we traced a route or circuit across town that we would like to present as the "reference sound walk" for the Nairobi Central Business District. The walk, designed to take an unhurried hour to complete, takes one across a range of sonic environments that we feel give a fair representation of the city's sonic topography. Sampled at intervals over time, the recordings from this sound walk should provide some sort of standardized measurement that could be useful in graphing sonic changes in the city over time.
For now, read further about Ear Maps here, download a copy and test the walk yourself, and tell us if you agree with our choice of "reference sound walk" in the comments.
Photo: Goethe-Institut Nairobi/Alliance Française de Nairobi